Product description
The modern vibrator Je Joue Fifi resembles its body and bunny ears. Three vibrating motors in the body of the vibrator and in the lugs will take care of your satisfaction. Suitable for massage of clitoris and G-spot. The vibrator is made of non-hazardous medical silicone and is velvety pleasant to the touch. The vibrator offers several massage programs and several levels of performance (from gentle pulses to intense vibrations). The FIFI vibrator has 7 vibration levels and 7 pulse programs. The vibrator is 100% waterproof and you can enjoy endless water games. It is charged using the magnetic connector that is included in the package. Experience true pleasure with the Fifi vibrator.
The vibrator charges very quickly, attach the magnetic contact of the charger to the control buttons. The red indicator light on the vibrator flashes during charging. When the vibrator is fully charged, the light stops flashing and stays on.
Size: total length 17 cm, diameter 2 - 3.2 cm.
| | |
| --- | --- |
| Typ dráždění: | G-bod, Klitoriální |
| Vibrace: | yes |
| Materiál: | Lékařský silikon |
| Voděodolnost: | yes |
| Vlastnost materiálu: | Měkký na dotek |
| Napájení: | Nabíječka |
| Typ baterie: | Nabíjecí akumulátor |
Review
There are currently no product reviews. Be the first.
Related products
Vibrační kroužek Mio purple
The luxurious Mio vibrating ring boasts strong vibrations that will take you to the pinnacle of…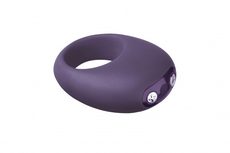 G-Ki ll JeJoue black
The G-Ki vibrator is a significant novelty in the world of erotica, it was created to please women…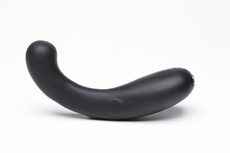 In stock
96.12 €
SaSi by JeJoue - clitoris massage machine - pink
The Sasi vibrator is one of the revolutionary massage machines that are able to vibrate and move at…