Product description
The Sasi vibrator is one of the revolutionary massage machines that are able to vibrate and move at the same time. Therefore, this vibrator perfectly mimics oral sex. Sasi is dressed in a smooth silicone suit, which is anti-allergenic and very pleasant to the touch. The exciting massage of your intimate places can be reduced with the help of vibrating and movement programs. Sasi is resistant to running water, so it is washable and you can enjoy it in the shower!
More in the review about Je Joue vibrators here.
- Ideal for partner foreplay or individual massage
- resistant to running water
- velvety smooth, non-porous and easily washable surface
- Removable parts are made of medical silicone and do not contain phthalates or rubber
- patented SMITE technology
- Removable control panel and silicone membrane available in various color variations
- rechargeable - similar to a mobile phone or mp3 player
- the package contains a gift box, a satin bag, instructions and a charger with reductions for all sockets used worldwide.
- Dimensions: 130x55x45 mm
This product is no longer manufactured
Review
There are currently no product reviews. Be the first.
Related products
BIOglide 150 ml
All ingredients are made of natural substances that are dermacologically and allergically tested.…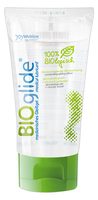 In stock
15.35 €
Durex cherry 50 ml
Durex sherry lubricating gel with cherry flavor is intended for sensitive skin and mucous membranes…

In stock
7.65 €
Durex Play Aloe Vera 50ml
Durex Play Aloe Vera lubricating gel with natural Aloe Vera extract is intended for sensitive skin…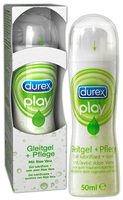 In stock
11.50 €