Product description
The luxurious Mio vibrating ring boasts strong vibrations that will take you to the pinnacle of well-being. Mio is ideal for partner games and pleasure. The vibrating ring is very flexible and strong, adaptable to any penis size. The ring is made of medical silicone, the material is pleasant to the touch, easy to keep clean, hypoallergenic and 100% waterproof, so you can use it for playing in the shower or bath. The Mio erection ring has 7 vibration levels and 7 pulse programs. Simple operation with three buttons. Your Mio charges using the included magnetic charger.
Dimensions: 6.5x4.8x2.5 cm
This product is no longer manufactured.
Review
There are currently no product reviews. Be the first.
Related products
Je Joue Fifi massage machine is purple
Moderní vibrátor Je Joue Fifi připomíná svým tělem a oušky zajíčka. Tři vibrační motorky v těle…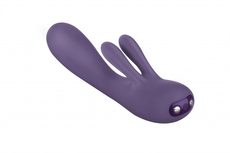 In stock
115.35 €
Je Joue Fifi massage machine black
The modern vibrator Je Joue Fifi resembles its body and bunny ears. Three vibrating motors in the…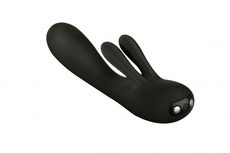 In stock
115.35 €
AMI Venus Balls - red
Elegant Ami set designed not only for your personal pleasure, thanks to the hidden weight that…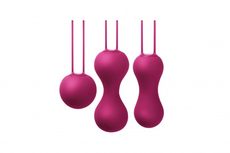 Discount -33%
Best seller

In stock
76.88 €