Product description
Hi hygienic.
Material: 100% Tyvek (polyethylene fiber), white metal finish with exterior and white interior
Review
There are currently no product reviews. Be the first.
Related products
Promising body color
Apply the paint to the body with a brush or fingertip - both methods of application will bring you…

Bodypaint - štětec
Brush for applying promising Bodypaint paints. This product is no longer available.

Fun Factory ToyBag Case - Size: Size: M (25x13 cm)
Fun Factory hygienic case. Material: 100% Tyvek (non-woven polyethylene), metallic glossy outer and…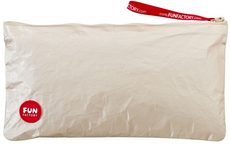 skladem
5.00 €