Product description
New USB charger for Fun Factory vibrators that have a built-in battery.
  The main advantages of the Click 'N' Charge system
universal magnetic connector for charging all Click´n´Charge vibrators
products contain powerful Li-Pol batteries
batteries have no memory effect
without additional battery costs
protects the environment (charger is not supplied with each product, but is ordered separately and is used for all products)
signaling of full charge of batteries
in most cases the waterproofness of the products thanks to the magnetic system
Review
There are currently no product reviews. Be the first.
Related products
Pouta Elegance
Branded purple - black handcuffs Fun Factory allow a perfect connection of bodies. Luxury bracelets…
Designový TOYBAG for Karima Rashida
A special and unique collection of TOYBAGs designed by visual artist Karim Rashid. Discreet shelter…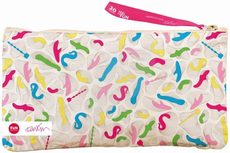 In stock
21.12 €
Fun Factory ToyBag Case - Size: XL (42x14 cm)
Fun Factory hygienic case. Material: 100% Tyvek (non-woven polyethylene), metallic glossy outer and…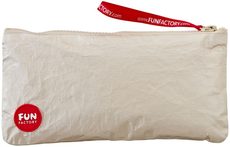 In stock
6.92 €