Product description
Značková pouta Fun Factory umožňují dokonalé spojení těl. Luxusní náramky jsou zdobené zajímavým vzorem. Náramky jsou spojené stříbrným řetízkem. Pouta jsou vyrobeny z pevného sametového materiálu a příjemné na dotyk. Nezanechají oděrky a jsou zároveň i pevné.
Tento produkt je již nedostupný. 
Review
There are currently no product reviews. Be the first.
Related products
Fun Factory ToyBag Case - Size: XL (42x14 cm)
Fun Factory hygienic case. Material: 100% Tyvek (non-woven polyethylene), metallic glossy outer and…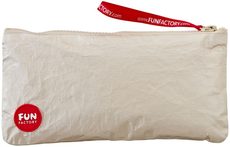 In stock
6.92 €
Designový TOYBOX for Karima Rashida
A breathtaking collection of gift boxes designed by one of the most prolific designers of his…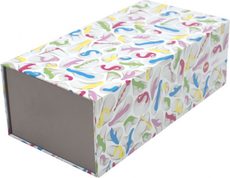 In stock
30.38 €
FunFactory univerzální USB Click 'n' Charge
New USB charger for Fun Factory vibrators that have a built-in battery.   The main advantages of…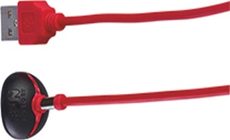 In stock
7.65 €