Product description
Anální dildo oblíbené značky Fun Factory je vyrobeno z kvalitního hypoalergenního lékařského silikonu, které je velmi hebké na dotek a snadno omyvatelné mýdlovou vodou, nebo základní dezinfekcí. Je vhodné pro muže i ženy. Silnější konec Share je určen pro vaginální použití. Druhý, slabší konec můžete použít análně, členitý povrch dilda napomáhá ženám k lepší stimulaci anální hráze a u mužu prostaty. Můžete si tak vybrat který z konců vám vyhovuje a okořenit tak Váš sexuální život.
Novinka:
ShareVIBE je vybaven vibračním vyjímatelným ložiskem ! Vybírat můžete až z pěti vybračních programů.
Velikost: délka 21,9 cm, průměr 2,7 - 3,8 cm
ShareVibe se nabijí za pomoci USB nabíječky, která je součástí balení.
| | |
| --- | --- |
| Typ dráždění: | Anální, Vaginální |
| Vibrace: | yes |
| Materiál: | Lékařský silikon |
| Barva: | Fialová |
| Vlastnost materiálu: | Tvrdý na dotek |
| Napájení: | Nabíječka |
| Typ baterie: | Nabíjecí akumulátor |
Review
There are currently no product reviews. Be the first.
Related products
Anal plug Fun Factory BOOSTY black
The Boosty anal plug is an ideal helper for anal or vaginal games in your bedroom. Boosty with its…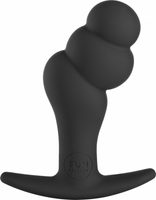 Fun factory Share XS pink
Fun Factory Share XS is a dildo suitable for beginners. It can be used both vaginally and anal. The…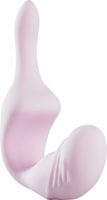 Flexi Felix - black
Flexi Felix are very flexible anal beads from the Fun Factory workshop. Thanks to the fine material…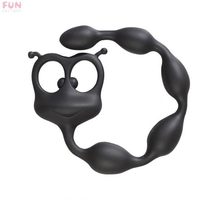 skladem
26.54 €