Product description
Venušiny kuličky od firmy Funfactory jsou dokonalou ukázkou skrytého potěšení. Smartballs original disponují jemným členěním, což zvyšuje účinek dráždění. Venušiny kuličky Smartballs Original jsou vyrobeny z materiálu Elastomed, který nevyvolává žádné alergické reakce a snadno se omývá.
Venušiny kuličky neslouží pouze jako stimulující erotická pomůcky. Při jejich pravidelném používání dochází k posilování pánevního dna, což se doporučuje ženám po porodu nebo jako prevence proti inkontinenci. Pevné svaly také potěší Vašeho partnera.

Smartballs original
Velikost: 10 cm, Ø 4 cm
Tento produkt již není v naší nabídce.
Review
There are currently no product reviews. Be the first.
Related products
AquaGlide Jahoda 100ML
AquaGlide lubricating gels are guaranteed to be of the highest quality and do not contain any added…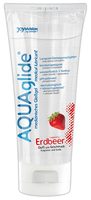 In stock
11.50 €
BIOglide 150 ml
All ingredients are made of natural substances that are dermacologically and allergically tested.…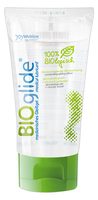 In stock
15.35 €