Product description
Venus balls from the Funfactory company are a perfect example of hidden pleasure. Smartballs original have a fine division, which increases the effect of irritation. Venus Smartballs Original balls are made of Elastomed material, which does not cause any allergic reactions and is easy to wash.
Venus balls do not only serve as stimulating erotic aids. With their regular use, the pelvic floor is strengthened, which is recommended for women after childbirth or as a prevention against incontinence. Strong muscles will also please your partner.
Smartballs original
Size: 10 cm, Ø 4 cm
This product is no longer in our offer.
Review
There are currently no product reviews. Be the first.
Related products
AquaGlide Jahoda 100ML
AquaGlide lubricating gels are guaranteed to be of the highest quality and do not contain any added…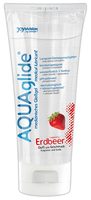 In stock
11.50 €
BIOglide 150 ml
All ingredients are made of natural substances that are dermacologically and allergically tested.…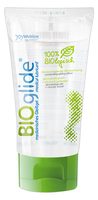 In stock
15.35 €