Product description
Three balls and strong vibrations make this toy the perfect tool for orgasm. This futuristic vibrator from Funfactory represents perfection in simplicity. No one would say that something so simple causes something so amazing. With this vibrator you will win the repair, two exciting balls can work miracles when applied to intimate places. The vibrator is waterproof and therefore it is very easy to keep it hygienically clean. This vibrator belongs to the Click and charge series and therefore has a built-in battery that is charged via a magnetic charger (The charger is attached to the Funfactory logo). Fully charge the toy before using it for the first time! This gives the battery maximum service life and endurance. The first charging process can take up to 12 hours!
Turbo button: To start the TURBO, press the * button, when released, the vibration will return, with a longer hold it will permanently increase to the maximum.
A suitable type of lubricating gel is: water-based gel.
The charger is not included in the package, it can be purchased here.
Specifications:
100% waterproof
backlit control panel with "Magic Touch" function
touch buttons for intuitive operation
"Turbo" button
two powerful motors for intense stimulation
continuously adjustable vibration intensity
3 vibration programs
made of 100% silicone
Easy and intuitive to use
11 vibration stages
This product is no longer manufactured.
Review
There are currently no product reviews. Be the first.
Related products
AquaGlide Jahoda 100ML
AquaGlide lubricating gels are guaranteed to be of the highest quality and do not contain any added…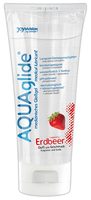 In stock
11.50 €
BIOglide 150 ml
All ingredients are made of natural substances that are dermacologically and allergically tested.…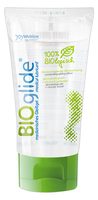 In stock
15.35 €