Product description
Vibrátor Layaspot je určen na stimulaci veškerých erotogeních míst jak pertnerky, tak partnera. Kombinace luxusního plastu a chirurgického silikonu mu dodávají na eleganci. Layaspot disponuje několika vibračními úrovněmi i různými vibračními módy. Vibrátor je voděodolný, tudíž si sním můžete užívat ve sprše i vaně. Velikost cca 10 cm, průměr 3-4 cm. Doporučujeme přikoupit baterie 2 AAA.
Tento produkt již není v naší nabídce.
Review
There are currently no product reviews. Be the first.
Related products
Fun Factory vibrátor LAYA II pink
Laya II vibrator This model stimulates the most sensitive erogenous zones. The device has a…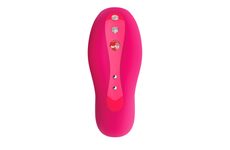 In stock
126.54 €
Fun Factory LAYAspot Magenta Anýz
The Layaspot vibrator is designed to stimulate all erogenous sites of both the partner and the…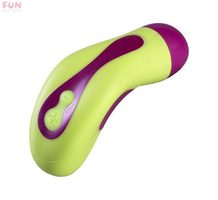 Fun Factory vibrátor LAYA II blue
Laya II vibrator This model stimulates the most sensitive erogenous zones. The device has a…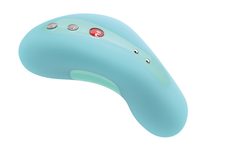 In stock
126.54 €