Product description
The pink branded vibrator from the Vibe Therapy workshop provides a very exciting experience. The vibrator offers 7 levels of vibration that can be easily regulated. The elegantly shaped body of this unique erotic device is designed so that the effect of stimulation is the best possible. The body of the vibrator is made of surgical silicone, which is anti-allergenic.
The package contains a satin bag for discreet storage.
Length - total 17 cm.
Diameter - minimum 2 cm, maximum 2.5 cm.
Vibration control in seven stages - 3 stages of continuous and 4 stages of pulse vibration.
Power supply - 2 AAA batteries (not included).
Material - polished aluminum with silicone.
Color - Pink
This product is no longer manufactured.
Review
There are currently no product reviews. Be the first.
Related products
Vibrátor Therapy "Regal"
Branded vibrator with a rugged body for a pleasant irritating effect. The erotic device is made of…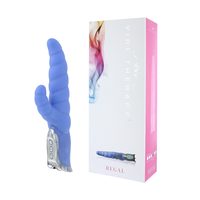 In stock
84.58 €
Vibe Therapy Serene
Vibe Therapy Serene is a waterproof vibrator made of pleasant medical silicone, which is velvety…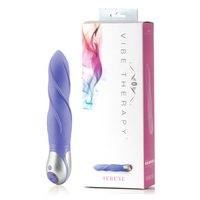 Vibrátor Therapy "Euphoria"
Branded waterproof vibrator that is shaped for maximum pleasure. The curved tip is ideal for…