Product description
The well-known company Vibe Therapy brings to the market a new modern on the surface of a smooth Fascinate ball.
Fascinate oval balls are largely coated with the popular, pleasant and ideal for maintenance medical hypoallergenic silicone, the rest of the balls are made of high-quality water-resistant ABS plastic. The pull cord fits well in the panties and holds well.
Inside each Fascinate ball, smaller weights are stored, which transmit vibrations as the body moves and ensure stimulation of intimate areas. The balls are ideal loose for strengthening the pelvic floor, or for eliminating health problems in old age.
Ball diameter: 3.6 cm.
Length: 11 cm, total length with pull cord 20 cm.
| | |
| --- | --- |
| Typ dráždění: | Zdravotní pomůcka |
| Vibrace: | no |
| Materiál: | Lékařský silikon |
| Barva: | Fialová |
| Délka: | 11 cm |
| Váha: | 80 g |
| Průměr: | 3.6 cm |
| Voděodolnost: | yes |
Review
There are currently no product reviews. Be the first.
Related products
VIBE THERAPY - MERIDIAN
The popular, elegant Vibe Therapy Meridian vibrator, which is decorated with irritating protrusions…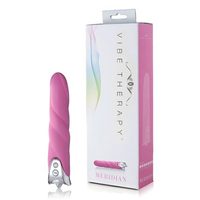 Discount -36%
Vibe Therapy Jubilation
Elegant Vibe Therapy Jubilation vibrator in black. Made of medical silicone, which is velvety soft…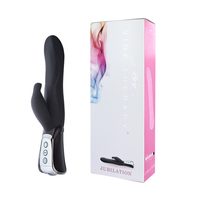 Vibrátor Therapy "Regal"
Branded vibrator with a rugged body for a pleasant irritating effect. The erotic device is made of…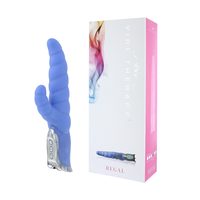 In stock
84.58 €