Product description
Ergonomically shaped silicone vibrator from the Vibe Therapy workshop. A fine groove is placed on the side to improve irritation. The vibration center is located at the tip of the vibrator, so you apply the vibrations to the right places. The body of the vibrator is made partly of a pleasant medically tested metal. A part of the erotic aid is also a velvet bag.
Length - total 17 cm.
Diameter - minimum 2 cm, maximum 2.5 cm.
Vibration control in seven stages - 3 stages of continuous and 4 stages of pulse vibration.
Power supply - 2 AAA batteries (not included).
Material - polished aluminum with silicone.
Color - purple
This product is no longer in our offer.
Review
There are currently no product reviews. Be the first.
Related products
Vibrátor Therapy "Regal"
Branded vibrator with a rugged body for a pleasant irritating effect. The erotic device is made of…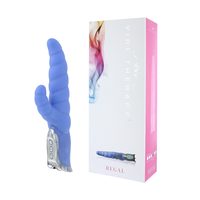 In stock
84.58 €
Vibe Therapy Samsara
Pink vibrator with small grooves for a pleasant irritating effect. Curved tip shape for G-point…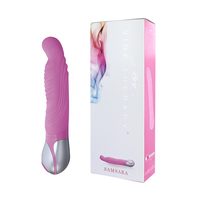 Vibrátor Therapy Elation
Ergonomically shaped silicone vibrator from the Vibe Therapy workshop. A fine groove is placed on…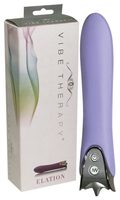 Discount -30%