Product description
You can use the We-vibe Tango vibrator alone or with Dusk sleeves with Glow.
The We vibe Tango Pleasure Mate set consists of:
Tango vibrator: length approx. 9 cm, Ø 2 cm, has a rounded symmetrical tip, built-in strong battery + charger, simple and logical control, small dimensions, intelligent light signaling, vibration programs in 4 stages, is completely waterproof
Dusk cover: gray color, length approx. 9 cm, Ø 4.6 cm.
Glow cover: pink color, length approx. 15 cm, Ø 4.2 cm.
This product is no longer available.
Review
There are currently no product reviews. Be the first.
Related products
We-Vibe Rave
Specially designed novelty from the We-vibe brand for irritating the G-spot. The luxuriously tuned…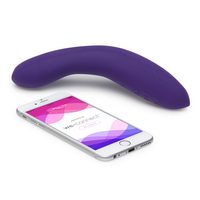 In stock
130.73 €
We-Vibe Sync purple
The latest model of the popular We-Vibe pair vibrator brings you a little more pleasure and new…
Discount -17%

In stock
192.27 €
We-Vibe Unite
We-vibe is a Canadian manufacturer of luxury erotic aids that have turned this environment upside…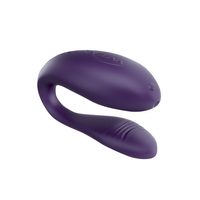 Best seller

In stock
115.35 €