Product description
A revolutionary novelty in the field of sex toys, a unique design that brings pleasure even when making love in a couple.
We-vibe has won many prestigious awards!

We-vibe is a toy designed in the Canadian workshop to irritate the clitoris and G-spot at the same time and, unlike classic vibrators, allows, thanks to two separate motors and its unorthodox horseshoe shape, to enjoy this pleasure when making love, or even as a double masturbator. It even facilitates penetration, as the part that irritates the clitoris expands the labia during insertion so that the irritation is directed directly at the clitoris.
Thanks to its exceptional shape, the We-vibe holds perfectly and you can comfortably enjoy undisturbed moments of pleasure. An inconspicuous lever located directly on the toy is used to control the irritation, which does not prevent its use in any way. With this lever you can set from 9 vibration modes, or turn off the toy when it takes you to paradise. We-vibe 2 is made of silicone at the level used in healthcare, which is soft and makes using the toy easy and comfortable and the toy is waterproof, so you can enjoy wet sex with it.
Thanks to its small size, We-vibe is a discreet travel companion, not only in your purse, try to make your journey to work more pleasant by introducing we-vibe before leaving the house.
We-vibe is rechargeable and is charged using the included USB connector.
In 16 hours of charging you can enjoy over 2 hours of pleasure.
Vibration modes:
Low speed
High speed
Beating frequency
Waves
Regular strong pulses
Continuously increasing performance to the maximum and sharply decreasing
4 strong pulses are replaced by three weaker ones
Performance slowly increases to the maximum and decreases faster
2x strong pulse and 3x weaker.
Dimensions: 8.5 x 5 x 2.8 cm, weight: 60 grams.
We recommend using a water-based lubricating gel.
Charge the We-vibe for up to 24 hours before first use.
This product is no longer manufactured, so we recommend purchasing a new model: We vibe Match
| | |
| --- | --- |
| Typ dráždění: | Pro páry |
| Vibrace: | yes |
| Materiál: | Lékařský silikon |
| Barva: | Fialová |
| Délka: | 8.25 cm |
| Průměr: | 3.25 cm |
| Voděodolnost: | yes |
| Vlastnost materiálu: | Měkký na dotek |
| Napájení: | Nabíječka |
| Typ baterie: | Nabíjecí akumulátor |
Video
Review
There are currently no product reviews. Be the first.
Related products
AquaGlide Jahoda 100ML
AquaGlide lubricating gels are guaranteed to be of the highest quality and do not contain any added…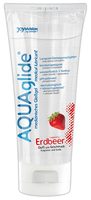 In stock
11.50 €
BIOglide 150 ml
All ingredients are made of natural substances that are dermacologically and allergically tested.…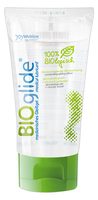 In stock
15.35 €