Product description
The latest model of the popular We-Vibe pair vibrator brings you a little more pleasure and new improvements for even better enjoyment. We-vibe Sync gives couples more choice when choosing a double stimulator that both partners can enjoy while making love. Both ends of the vibrator have their own motor, so the woman is stimulated inside and out on the clitoris. We-vibe is a partner vibrator and you will enjoy it the most during sex. The woman also feels pleasant vibrations in herself. There are 2 movable joints in the bend of the body of the new We-vibe, with which you can adjust the size of the opening and the vibrator will fit like a glove. Variable control is very easy, you can choose between a button on the front, a remote control or a smartphone. With the remote control, you can easily switch between 10 programs and vibration intensity up to a distance of 3 meters. The mobile application is available for Android and iOS and allows you to create your own vibrating playlists and save or change them as you wish.
The whole body of the pair vibrator is made of hypoallergenic medical silicone, which is pleasant to the touch and easy to keep clean. Medical silicone is one of the top materials used in the erotic industry. We-vibe Sync is 100% waterproof. A practical stand with a cover is supplied for charging, which protects the Sync from dust and prying eyes.
Review
There are currently no product reviews. Be the first.
Related products
We-vibe Touch - green
The luxury vibrator bearing the We-Vibe Touch label successfully builds on the good name of this…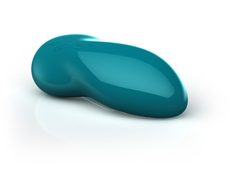 Partner Toy
Another novelty on the market and that is Partner Toy Plus! Enjoy an exceptional evening with this…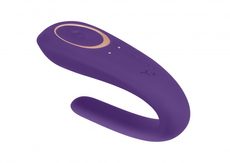 We-Vibe 3 - Fialový
We-vibe 3 je vylepšené pokračování nejoblíbenějšího duálního vibrátoru pro páry na světe. Tento…