Product description
Building on the fame of the vibrator for loving couples - is very difficult. We-vibe avoided all standards and showed a new way among erotic aids. So making another hit meant breaking out of the usual features of gadgets and creating something completely new or surprising again.
Salsa has the top features of modern vibrators:
ultra safe material
built-in powerful battery + charger
simple and logical control
small dimensions
inconspicuous shape
intelligent light signaling
vibration programs
charging head with neodymium magnets
is 100% waterproof
But all this is common to most modern and luxurious vibrators. But what really shone on Salsa is the power of vibration. No one has yet managed to make such a small but so effective vibrator! Even at the weakest performance, it will surprise you. Each time you press the button, the intensity increases in four steps. this is followed by intermittent vibrations, deceleration and acceleration, fast intermittent vibrations and the last program gives the impression of two alternating motors. Something like the vibrations always came from a different direction. Press again to turn off the vibrator. It can also be switched off by pressing the button for a longer time (above 2 sec.)
Use only water-based gels on We-Vibe brand products.
This product is no longer available. In our offer you will find an alternative from the brand Lelo - Mia 2
| | |
| --- | --- |
| Vibrace: | yes |
| Materiál: | Lékařský silikon |
| Barva: | Černá |
| Délka: | 10.3 cm |
| Průměr: | 1.8 cm |
| Voděodolnost: | yes |
| Vlastnost materiálu: | Tvrdý na dotek |
| Napájení: | Baterie |
| Typ baterie: | Nabíjecí akumulátor |
Review
There are currently no product reviews. Be the first.
Related products
We vibe II green
A revolutionary novelty in the field of sex toys, a unique design that brings pleasure both during…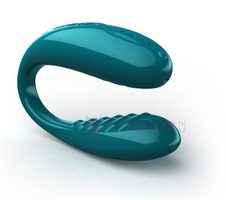 We-vibe Salsa - red
The luxury vibrator from We-Vibe has continued its long tradition. The small vibrator is made of…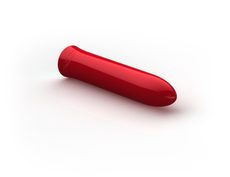 We-vibe Salsa - white
Building on the fame of the vibrator for loving couples - is very difficult. We-vibe avoided all…