Product description
We-vibe Tango is a small handy vibrator with a rounded symmetrical tip. The small vibrator is made of medical silicone and is therefore anti-allergenic, just like any product bearing the We-Vibe brand. In addition to its design, the vibrator surprises especially with strong vibrations. The vibrations are in four stages, where each subsequent stage is much more pronounced than the previous one. After changing the force of the vibration, you can adjust the rhythm of the vibration - intermittent vibration, deceleration and acceleration, fast intermittent vibration and at the last level you feel that the vibration is moving from the tip of the vibrator towards the control and back again. The vibrator is fully waterproof.
Tango offers 4 different speeds and 4 different programs:
gentle vibration (3000 rpm)
medium vibration (3600rpm)
strong vibration (4200 rpm)
ultra strong vibration (4800 rpm)
wave program
program pulses
stimulation pulses program
program Cha - cha
We-vibe Tango has the top features of modern vibrators:
ultra safe material
4 different speeds and 4 different programs
simple and logical control
small dimensions
inconspicuous shape
intelligent light signaling
charging via USB
is completely waterproof
90 minutes of charging, offers up to two hours of vibration

We-vibe Tango has a built-in battery and is charged using the USB charger included in the package.
Size 9 cm, diameter 2 cm.
Use only water-based gels on the We-Vibe Tango vibrator.

This product is no longer available. In our offer you will find an alternative from the brand Lelo - Mia 2
| | |
| --- | --- |
| Typ dráždění: | G-bod, Klitoriální |
| Vibrace: | yes |
| Materiál: | Plast |
| Barva: | Modrá |
| Délka: | 9 cm |
| Průměr: | 2 cm |
| Voděodolnost: | yes |
| Vlastnost materiálu: | Tvrdý na dotek |
| Napájení: | Nabíječka |
| Typ baterie: | Nabíjecí akumulátor |
Review
There are currently no product reviews. Be the first.
Related products
We-Vibe Rave
Specially designed novelty from the We-vibe brand for irritating the G-spot. The luxuriously tuned…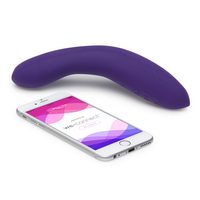 In stock
130.73 €
We-Vibe Sync purple
The latest model of the popular We-Vibe pair vibrator brings you a little more pleasure and new…
Discount -17%

In stock
192.27 €
We-Vibe Unite
We-vibe is a Canadian manufacturer of luxury erotic aids that have turned this environment upside…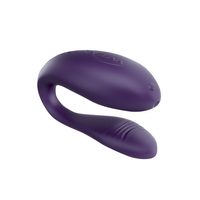 Best seller

In stock
115.35 €