Product description
Two SATISFYER FEEL SECURE MENSTRUAL CUP silicone menstrual cups
Blue cups also suitable for beginners. Pleasant comfortable shape for your comfort.

The menstrual cup is currently the most modern hygienic aid
you will find two cups in the package
pleasant shape suitable for beginners
the cup is simply inserted just like a tampon
provides up to 12 hours of protection overnight
is made of the highest quality soft medical silicone
the return on the initial investment when buying a cup is already in 4 months
during use, it is simply rinsed and reinserted after removal
at the end of the cycle, simply boil the cup and save it for future use
The cups are environmentally friendly and will last you up to 15 years

Parameters:
Color: blue
Material: silicone
Dimensions: volume 20 ml and 15 ml, total length of the cup 6.9 cm and 6.5 cm, diameter 4 cm and 3.7 cm
Lubrication: water-based lubricants
Review
There are currently no product reviews. Be the first.
Related products
Satisfyer Luxury Haute Couture
Beautiful design of a new tool from the Satisfyer brand. It is an intimate aid for stimulating the…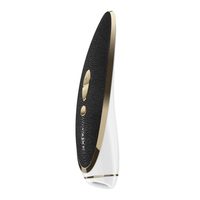 In stock
153.46 €
Satisfyer 1
A new sexual aid for couples is here! Connection of a paired vibrator with a clitoral stimulator.…

In stock
38.42 €
Womanizer - Pink
One or two orgasms in a few minutes at the touch of a button? It's a Womanizer!   With Womanizer…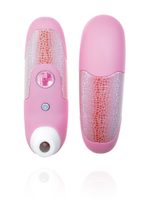 In stock
130.73 €