Product description
Powerful stimulator Satisfyer Sweet Sensation Lay-On Vibrator.
The device is intended for irritating the clitoris. Women, let yourself be pampered!
Strong stimulator. which offers 15 vibration modes. A rechargeable Li-Ion battery built into the vibrator body ensures a constant supply of energy for vibrations. It is charged using the magnetic charging cable included in the package.
The device is coated with fine silicone - very soft to the touch. The whole vibrator is waterproof.
magnetic USB charging cable included
fluffy silicone
waterproof body ready for water fun
it is easy to clean
rechargeable Li-Ion battery inside the vibrator
15 playful vibration modes
silent mode
| | |
| --- | --- |
| Typ dráždění: | Klitoriální |
| Vibrace: | no |
| Materiál: | ABS/Silikon |
| Barva: | Růžová |
| Voděodolnost: | yes |
| Napájení: | Nabíječka |
Review
There are currently no product reviews. Be the first.
Related products
SATISFYER LOVE TRIANGLE
Revoluční a dokonalý SATISFYER LOVE TRIANGLE black! 11 režimů bezkontaktní stimulace klitorisu…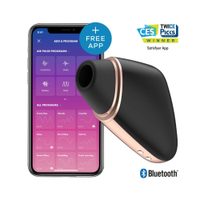 skladem
76.88 €
Satisfyer Pro 3 Vibration
Satisfyer Pro 3 Vibration Another new successor is here! An extraordinary erotic aid for…

skladem
76.88 €
Satisfyer - Pro Plus Vibration
SATISFYER PRO Plus VibrationSatisfyer PRO Plus Vibration, offers innovative clitoral stimulation…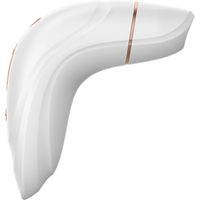 skladem
76.88 €