Product description
One or two orgasms in a few minutes at the touch of a button? It's a Womanizer!
With Womanizer you will experience strong orgasms without the need for direct contact or vibration. The Womanizer massage machine gently absorbs the clitoris and then stimulates it without contact with the help of pulsating pressure waves. With Womanizer, there is no risk of clitoral irritation or any unpleasant pain. The body of the Womanizer is shaped directly into the hand, the weight of 150 g allows for easy handling and simple operation. You set the intensity and pulse waves with a luxurious sensor in the middle of the device, which looks like a Swarovski gem. The controls are illuminated, so you can enjoy your fun in the dark without any problems. The stimulation attachment made of medical silicone can be replaced and purchased in our e-shop. The Womanizer simply charges with a USB cable for 90 minutes. Several volunteers tried this novelty and do not spare praise: I had several orgasms behind me for the first time in my life, this investment paid off, an amazing experience "," He is my new best friend, I did not believe what this little companion can do in a few minutes ".
The results of 50 volunteers are unbelievable:
73% of women experience multiple orgasms
76% of women have an extremely intense orgasm
63% of women have a completely new sexual experience
100% of women rate Womanizer as absolutely unique
98% of women want to own a Womanizer
Womanizer is the first in the world with a new stimulation technique that will guarantee you multiple orgasms!
Package includes: Womanizer, USB charging cable, stimulation adapter.
Parameters: 160x55 mm, Weight: 150g
This product is no longer available. We can offer you products from the Satisfyer brand.
| | |
| --- | --- |
| Typ dráždění: | Klitoriální |
| Barva: | Růžová |
| Délka: | 16 cm |
| Voděodolnost: | no |
| Vlastnost materiálu: | Tvrdý na dotek |
| Napájení: | Nabíječka |
Review
Průměrné hodnocení 100%. Hodnotilo zákazníků: 1. Zobrazujeme pouze hodnocení s vyplněným komentářem.

Good :-D

Author: , 28.01.
Related products
Satisfyer Pro 2 NEXT GENERATION
Replacement silicone head for a unique erotic toy for women Satisfyer Pro 2 NEXT GENERATION The…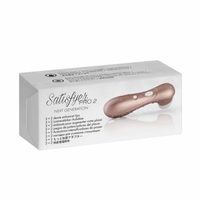 In stock
19.04 €
Partner Whale
Our great review for Satisfyer Partner Whale. Partner Whale is another erotic tool that will make…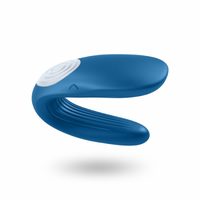 In stock
38.42 €
Satisfyer Partner Multifun 1
The Multifun 1 vibrator will surprise you with its unique shape and 3 powerful motors in each of…

In stock
76.88 €