ZINI vibrators
The best-selling goods
---
---
ZINI DEUX 2v1
Zni Deux is another of the luxury vibrators for couples. You can divide Zini Deux into two self…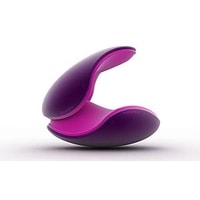 In stock
173.04 €
Zini Hua Gold/Black
Zini Hua je elegantný vibrátor ukrývajúci jedinečné vlastnosti, ktoré prinášajú úžasný zážitok.…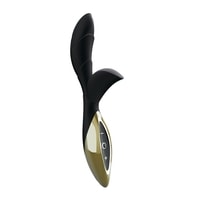 Zini vibrators come from the workshop of Korean designers who pay attention to elegant design combined with excellent properties. Zini vibrators can be characterized as luxury erotic aids wrapped in medical silicone with many excellent functions.
Zini's core work is the Zini Roae vibrator. This unique vibrator has three vibration centers. One stimulates the G-Spot, the other the vaginal entrance and the third irritates the clitoris. The Zini Roae vibrator is available in several colors - Gold, Silver, Purple and Black / Black.
Other Zini vibrators are Zook, Hua and Duex. The vibrator Zini Hua and Zook focus on stimulating the clitoris.
All Zini vibrators come in an elegant box with all accessories