Product description
The CB6000 chastity belt for men is one of the BDSM erotic aids of the highest quality. Made of polycarbonate material, which makes it very durable and light.
The new flattened design is very comfortable and thanks to the vents in the cage, the product is airy and makes it very easy to perform intimate hygiene. Thanks to this, the chastity belt can be worn for several months without the need to remove it. The innovative design of the rings consists of five pieces that fit together. Two auxiliary pins hold the upper parts together. The locking pin passes through the center and connects the cage to the ring.
How to fasten:
Place the lower part of the largest ring around the testicles and penis. Then insert the upper ring with the guide pins. Make sure the penis is properly inserted into the end of the chastity belt. Then insert the locking pins. When putting on, push the penis down to avoid pinching it in the cage. The belt is made of high quality, transparent and durable plastic.
Package contains:
5 rings of different sizes
1 penis key
4 different lengths of connecting parts
1 padlock
5 disposable plastic locks
Dimensions:
inner diameters of rings: 38, 41, 45, 48 and 51 mm
dimensions handles: length 8.3 cm, width 3.5 cm
Review
There are currently no product reviews. Be the first.
Related products
Leather slapper
Leather slapper - 33x10 cm, handle decorated with chains.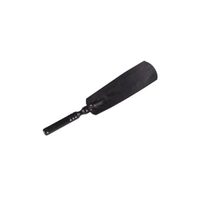 In stock
17.27 €
Doc Johnson The Fist
So this is something! A replica of a real male hand (arm) of giant dimensions! You can use your…

Discount -32%

In stock
65.35 €
Bad Kitty Red Giant
The large 8-piece Bad Kitty set is made of a pleasant material in a red / black design. The…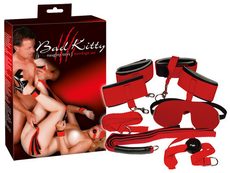 Discount -69%

In stock
38.42 €