Product description
So this is something! A replica of a real male hand (arm) of giant dimensions! You can use your hand for vaginal and anal stimulation. The hand has modeled joints, folds of skin on the palm and fingers and realistically marked nails. Sophisticated details also serve to increase the enjoyment of irritation during your games. This toy is not for beginners! The hand is made of gel material, which is soft, pleasant to the touch and will surprise you with its flexibility. In addition, this special material does not contain phthalates, latex or allergens. It is antibacterial.
Dimensions: total length 40.5 cm, max. Diameter 7.3 cm (max. Circumference 24 cm - hand)
Review
There are currently no product reviews. Be the first.
Related products
Metal dilatator 10 mm
Slightly curved dilators with smoothly tipped tips. You can use the dilator as an erotic or medical…

In stock
19.19 €
Mask dog
Dog mask ideal for humiliation and especially for hard training. The mask also has a built-in…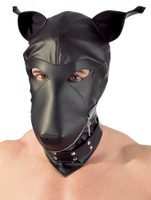 Discount -50%

In stock
38.42 €
Silicone gag with ring
silicone open gag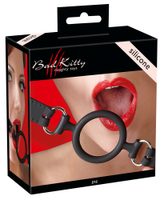 Best seller

In stock
19.19 €