Product description
A twist on one side and a slapper on the other. Leatherette whip for diversification in the bedroom.
If you just want to gently tease your loved one with feathers or if you want to punish your loved one properly - anything is possible.
Length: 25cm.
Review
There are currently no product reviews. Be the first.
Related products
Vibrating nipple clamp
Bad Kitty brand nipple clamps. Their four-stage vibration brings the best enjoyment. The clamps…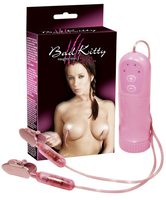 skladem
23.04 €
Reeds 3 - 60 cm
Black leather reeds - 60 cm.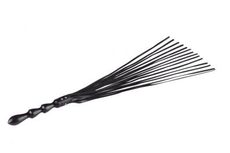 Chastity belt for men CB 6000
The CB6000 chastity belt for men is one of the BDSM erotic aids of the highest quality. Made of…

skladem
115.35 €