Product description
Untraditionally processed slapper.
The handle is originally decorated in the style of lacing - it is covered with velor leather with decorative lacing.
The slap is stitched at the edges and all its edges are rounded. There is also a hole on the handle for hanging it.
Review
There are currently no product reviews. Be the first.
Related products
Whip oval - black
Leather black whip finished with a double cylinder. Length 50 cm.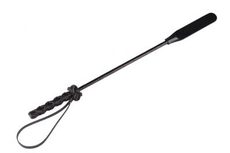 skladem
19.19 €
Hollows 4 - 40 cm
Black reprimands. Lengths of leather fringes - 40 cm.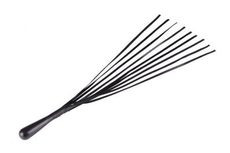 skladem
23.04 €
Leather handcuffs - black / red
Luxurious black handcuffs with red felt and forging are made of genuine leather. Handcuffs are…