Product description
Bonding is a very popular practice during lovemaking. These handcuffs are used to tie into the shape of a cradle. Your girlfriend will welcome you not only with open arms ..
The handcuffs are placed on the ankles, they are connected by a strap that runs behind the neck. The straps support the legs perfectly, so the position is very comfortable.
Material: durable synthetic fiber (100% polyamide). Ankle straps have padding and adjustable size, so the device is universal.
Review
There are currently no product reviews. Be the first.
Related products
Silicone gag with ring
silicone open gag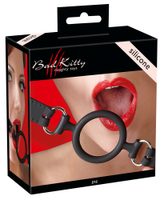 Best seller

In stock
19.19 €
Bondage set BAD KITTY
A popular brand set for beginners. It contains two durable bondage hand straps with D-rings at one…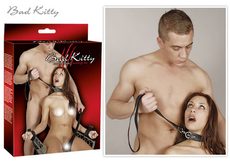 In stock
34.58 €
Like a Sexmachine
An exceptional Sex machine, which can boast a number of advantages. The powerful 16V / 4A power…