Product description
Set of three corrugated, very flexible uretric dilators with different diameters. Seamless round tip for easy insertion. Dark blue. If you are starting with dilators, we recommend using a dilator with a smaller diameter.
When applying, we recommend using a high-quality water-based lubricating gel.
Length: 16.5 cm
Diameters: 6, 8, and 10 mm
Package contains: 3 dilators
Review
There are currently no product reviews. Be the first.
Related products
Fifty Shades of Grey Bondage Rope Twin Pack 5 m
The set consists of two silk ropes in red and black with metal ends. The length of each of them is…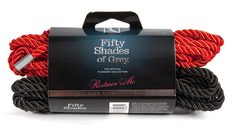 Bad Kitty Leather Slapper
Untraditionally processed slapper. The handle is originally decorated in the style of lacing - it…


skladem
23.04 €
Roubík Bad kitty silikon
Red silicone gag with adjustable imitation leather strap with four holes and buckle. The ball has a…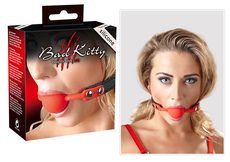 skladem
26.88 €