Product description
Spanish artist Luis Royo is one of the most popular and prolific illustrators of today. His sensual images of women in apocalyptic backdrops and fantasy worlds have captivated fans of science fiction and eroticism around the world. The pictures in this calendar are from his series of albums MALEFIC TIME.
The wall calendar for 2019 is 30.5x30.5 cm (the final size after opening is 30.5x61 cm), the text (names of months and days, holidays) is in English and contains 13 sheets with illustrations and monthly calendars (for each month 2019 one + introductory bonus sheet with reduced calendars for September - December 2018) plus cover, it can be hung on a hook
Review
There are currently no product reviews. Be the first.
Related products
FANTASY ART OF LUIS ROYO - Official 2015 Calendar
Spanish artist Luis Royo is one of the most popular and prolific illustrators of today. His sensual…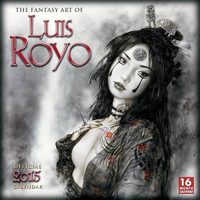 In stock
15.35 €
FANTASY ART OF ROYO - Official 2014 Calendar ***SLEVA 50%!***
Spanish artist Luis Royo is one of the most popular and prolific illustrators of today. His sensual…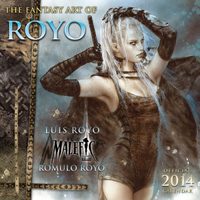 Discount -50%

In stock
7.65 €