Product description
The latest book from Luis Roy's four-part PROHIBITED BOOK series, this series focuses on the sexually explicit works of Luis Roy that could not be presented in his serial albums. This last part is focused on sketches. Hardcover with dust jacket, 17x26 cm, 48 pages, first published 2005, text in Spanish. Included is a bonus - a jigsaw box of a cardboard gift box for storing all 4 PROHIBITED albums.
Luis Royo is a Spanish artist now known around the world for his sensual and dark fantasy illustrations and apocalyptic metaphors. Many of his works have been and are intended for Heavy Metal magazine, he is also the author of many covers of books, computer games and CDs, comics, tarot cards, templates for statuettes, etc.
Review
There are currently no product reviews. Be the first.
Related products
Luis Royo PROHIBITED BOOK III
The third book in Luis Roy's four-part PROHIBITED BOOK series, this series focuses on the sexually…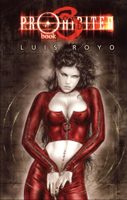 In stock
19.88 €
Luis Royo SUBVERSIVE BEAUTY
Paperback, 23,5x30cm, 80 pages, first published 12/2005 (followed by several reissues). Fantasy…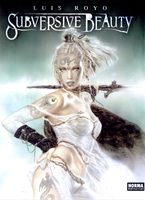 In stock
17.31 €
Luis Royo TATTOOS PORTFOLIO
6 barevných obrazů na kvalitním lesklém kartonu 220g/m2 (jako volné listy vhodné k paspartování),…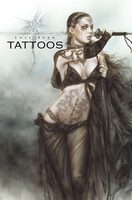 In stock
15.96 €