Product description
New McKean's (among others illustrator Sandman, Koraliny, etc.) author's comic after Cages. The comic is created using a mix of illustrations, paintings and photographic collages (mostly full-page) and is completely free of text (bubbles), the theme is mainly eroticism - the protagonist finds a film scroll that opens the door to other worlds during the screening ...
Hardcover with dust jacket, 232 pp., Format 17x23 cm.
Review
There are currently no product reviews. Be the first.
Related products
GULLIVERIANA & ZLATÝ OSEL - Milo Manara
Hardcover without dust jacket, 227 x 315 mm, hardcover, 128 pages, Czech edition of 2 Milo Manara…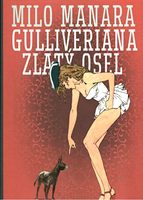 In stock
19.15 €
DRUUNA 0: ANIMA - Paolo E. Serpieri
After 13 years of waiting, a new part of the comic series DRUUNA- Druuna No.0 ANIMA! It is a…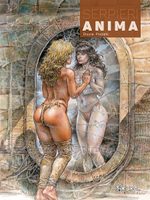 In stock
26.88 €
KLIK - Milo Manara
Hardcover with dust jacket, 195x255 mm, 236 pages, Czech edition of all 4 parts of comics in one…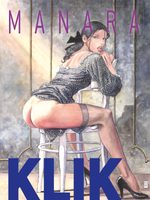 In stock
32.65 €