Product description
Hardcover without dust jacket, 227 x 315 mm, hardcover, 128 pages, Czech edition of 2 Milo Manara comics in one book: Gulliverians (I viaggi di Gulliver, o Gulliveriana, 1995) and Golden Donkey (L'asino d'oro, 1999) . Released 2017.
In one volume, we present two mischievous pieces of the legend of erotic comics Milo Manara. It is a trap of two classic literary works, to which Manara adds a more ticklish tone to knowledge. Gulliveriana is not a traveler here, but a young Italian girl who inadvertently opens the gate to fantastic worlds inhabited by dwarven monarchists, playful giants, greedy stallions and frustrated nymphomaniacs. Jonathan Swift would have wondered what an exhilarating prank Manara had created from his masterpiece. Apuleius's Golden Donkey belongs to the classical works of Latin literature of the Middle Ages, and Manara processes it in an unprecedented way. The adventures of young Lucia, transformed into a donkey and doomed to endless wandering, have a different meaning than the original, presented by an Italian artist about knowledge. Robbers, witches and immoral townspeople stand across a wild and disturbing erotic story without any taboo, which belongs to the masterpieces of Mila Manara.
Review
There are currently no product reviews. Be the first.
Related products
CELLULOID - Dave McKean
New McKean's (among others illustrator Sandman, Koraliny, etc.) author's comic after Cages. The…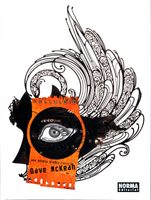 In stock
25.38 €
DRUUNA 0: ANIMA - Paolo E. Serpieri
After 13 years of waiting, a new part of the comic series DRUUNA- Druuna No.0 ANIMA! It is a…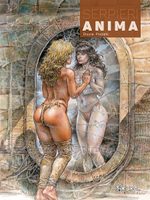 In stock
26.88 €