Product description
Anální kolík pro elektrosex se jmenuje Mystim Little John. Je vyroben z ručně broušeného lékařského hliníku. Díky jeho materiálu můžete kolík ohřát na topení nebo naopak ochladit v ledničce, stimulace bude o to zajímavější. Anální kolík Vámi zvolenou teplotu dlouho udrží. Díky svým menším rozměrům a jemným křivkám je vhodný pro začátečníky anální stimulace. 
Příjemné vzrušení a lechtání Vás přivede na hranice rozkoše.
Kolík lze použít i samostatně bez elektro sady Tension Lover.
Barva: stříbrná.
Délka: cca 9 cm, průměr: cca 4 cm, Váha: 180 g.
Review
There are currently no product reviews. Be the first.
Related products
Mystim - Egg cellent Egon L
The electrostimulation egg made of hand-polished medical aluminum, which you can heat or cool in a…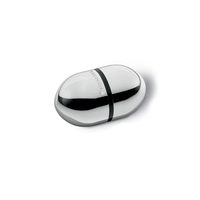 skladem
88.46 €
Mystim - Egg cellent Egon S
Mystim Egg-cellent Egon size S is an electrostimulation egg made of hand-polished medical aluminum,…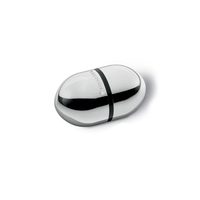 skladem
84.62 €
Mystim - Proper Finn Urethal Sound
Thin Finn is an electro penis stimulator. It is completely smooth and has a rounded tip on one side…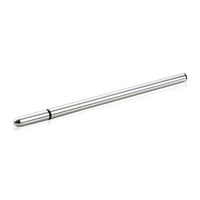 skladem
100.31 €