Product description
Mug with the inscription I Love Sex, in standard size, with a depiction of the heart. Whenever it is filled with warm contents, a smiling sign appears.
Each cup is packaged in a blister bag to be additionally protected and packaged in corresponding printed sealed boxes.
Review
There are currently no product reviews. Be the first.
Related products
6 funny sexy cups
6 mannequins with cartoon figures in different sexual positions.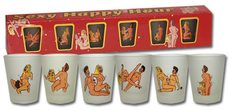 skladem
7.65 €
Anti-stress penis 13 x 6 cm
Anti-stress penis to calm down. Length: 13cm, diameter: 6cm, weight: 202g.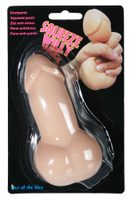 skladem
11.50 €
Cloneboy - Set for penis casting - vibrator
Following the success of the first series, the Cloneboy team has developed a brand new Cloneboy…

skladem
69.19 €