Product description
Do you lack inspiration in bed, would you like to spice up your intimate life and try to play with your partner a bit? Bed games are a great choice. 20 well-known and new erotic games will entertain you and your partner and inspire you to new intimate pleasures. The game combines fun and eroticism, so you don't have to worry about not having fun in bed or out of bed. Discover a player or a sexual machine and beat your partner. Which games will go better for men and which ones for women? Play and have fun with the star.
Game content:
20 cards with erotic games
52 playing cards
2 dice
1 pencil
1 block
rules of the game
Review
There are currently no product reviews. Be the first.
Related products
Erotic game - Sweet pranks
Erotic game Sweet pranks guarantee a sweet and adorable adventure in the bedroom, guarantees many…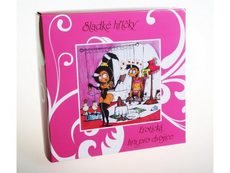 Na skladě
23.04 €
Nespoutané laškování
Erotic game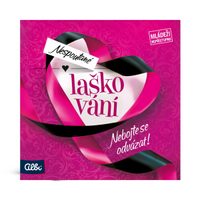 skladem
26.88 €
Sinful memory game
Erotic memory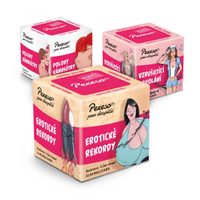 skladem
15.35 €