Product description
Innocent Games is an erotic game for two for everyone who wants to bring something new and exciting to a relationship.
Both partners travel around the game board, where fun and pleasant tasks await them, whose erotic charge gradually increases. 150 task cards ensure that each game is different and you can play it together again and again. On the way to the top, you get well-deserved rewards for your efforts, one of which you will be able to choose as the winner or winner directly at the finish.
The game includes:
250 cards with 150 tasks and 100 rewards
game board 1 piece for her and 1 piece for him
special dice
rules of the game in Czech and Slovak
Review
There are currently no product reviews. Be the first.
Related products
Sexpert
Sexpert is a fun game in which you can test your knowledge about sex. For some questions you will…

In stock
23.04 €
Nespoutané laškování
Erotic game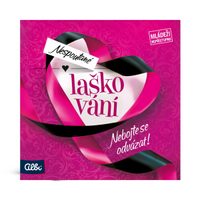 In stock
26.88 €
Sin tower
Build a sinful floor of jenga stones. There is a task on each wooden stone that you will have to…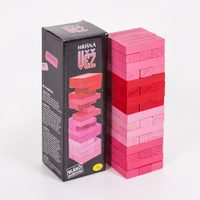 In stock
15.00 €