Product description
The fun erotic game Sexperimenty will bring new knowledge and experience to your intimate relationship. The content of the game is cards with tasks that you will have to complete. You can play a version of the game LIGHT or HARD CORE and then enjoy a small bonus in the form of SEXESA. This game is the perfect gift to spice up a romantic evening with your sweetheart. You will know the desires and wishes of the other, you will try new positions and maybe you will learn something. The exciting game Sexperimenty is suitable as a perfect and original gift for Valentine's Day.
The game is intended for people over 18 years of age
The game includes: a two-sided game plan, playing cards with tasks, 2 pieces, a SEXESO dice
Review
There are currently no product reviews. Be the first.
Related products
Sinful memory game
Erotic memory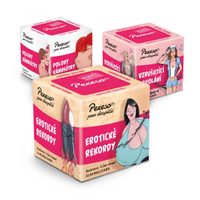 skladem
15.35 €
Bed games
Do you lack inspiration in bed, would you like to spice up your intimate life and try to play with…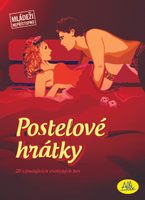 skladem
23.04 €
Erotic game for adults - ROZKOŠ
Erotic game Delight to diversify every evening for two. A fun game to help fulfill your erotic…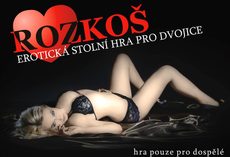 skladem
23.04 €