Product description
Cleaning powder that keeps the material of your products still soft, smooth and flexible. You can use Fleshlight powder on Naturskin, Real Feel or Ultra Real materials.
Use: After rinsing and drying the Fleshlight or Natur skin product, dust the entire masturbator pad evenly with this powder. Repeat each time you use it.
Ingredients: 100% corn starch
Review
There are currently no product reviews. Be the first.
Related products
Special cleaner 200ml
The special cleaner spray contains a cleaning solution with antibacterial effects (one use will…


In stock
11.50 €
EasyGlide Cleaning - 150 ml
Antibakteriální čistící sprej pro ošetření výrobků bez alkoholu. Vhodné na všechny typy materiálů. …

New

In stock
15.35 €
LadyCup Large menstrual cup large
The menstrual cup is a women's state-of-the-art hygiene aid that is used during menstruation and…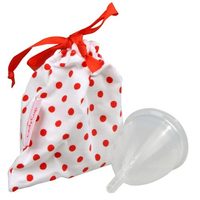 Discount -30%

In stock
26.88 €