Product description
Vagina Speculum is an anal toy made of surgical steel for a deep look into the center of your partner. Made of quality material. The expansion is very gentle, the size is easily controlled by a screw rod.
Silver color.
We recommend using a lubricating gel.
Review
There are currently no product reviews. Be the first.
Related products
Fleshlight powder 100ml
Cleaning powder that keeps the material of your products still soft, smooth and flexible. You can…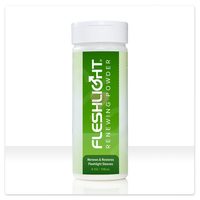 In stock
11.50 €
Ovulation test - Pepino
Ovulation test from the PEPINO brand. 1 test in a package. For easy, fast and accurate detection of…

In stock
7.65 €
Special cleaner 50ml
The special cleaner spray contains a cleaning solution with antibacterial effects (one use will…

In stock
7.65 €