Product description
Durex sherry lubricating gel with strawberry flavor is intended for sensitive skin and mucous membranes. It is made without perfume and dyes. The lubricating gel has the same pH as the vaginal, to increase the moisture of the mucous membranes. Compatible with condoms.
Package volume 50 ml.
Review
There are currently no product reviews. Be the first.
Related products
Cherry Warm-up
Warm massage oil, which with its stimulating scent of cherries will create the most beautiful…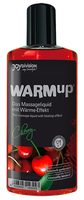 In stock
15.35 €
HOT Blowjob Gel Vanilla 50ml
Edible gel with vanilla flavor. Content: 50ml.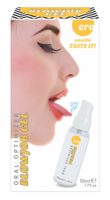 In stock
19.19 €
Durex cherry 50 ml
Durex sherry lubricating gel with cherry flavor is intended for sensitive skin and mucous membranes…

In stock
7.65 €