Product description
The most popular massage gel and lubricant, perfect for partner foreplay and use in intimate places. The massage gel also contains vitamin E, which beneficially nourishes healthy skin, supports its softness and elasticity. It is gentle, sensitive to the skin. After the massage, the skin is supple and soft, the gel is absorbed, leaving no traces. Play 2 in 1 or a unique sensual massage gel and lubricant in one. Now you can enjoy a sensually gentle massage gel, which can also be used as a lubricant. It is sensitive enough for any use.
New: with guarana flavor!
The gel is water-based.
Package volume 200 ml.
Review
There are currently no product reviews. Be the first.
Related products
AquaGlide Jahoda 100ML
AquaGlide lubricating gels are guaranteed to be of the highest quality and do not contain any added…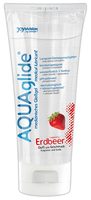 In stock
11.50 €
Durex Play Aloe Vera 50ml
Durex Play Aloe Vera lubricating gel with natural Aloe Vera extract is intended for sensitive skin…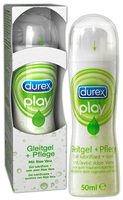 In stock
11.50 €
HOT Blowjob Gel Vanilla 50ml
Edible gel with vanilla flavor. Content: 50ml.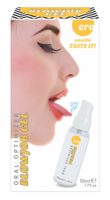 In stock
19.19 €