Product description
Eros Aqua is a water-based lubricating gel. It is suitable for improving the lovemaking experience. The product is odorless, fat-free, non-irritating and, most importantly, does not damage condoms. It can be easily washed off with water after use.
Content: 100ml, packed in a bottle.
Review
There are currently no product reviews. Be the first.
Related products
Durex Play Sweet Strawberry 50ml
Durex sherry lubricating gel with strawberry flavor is intended for sensitive skin and mucous…
Durex cherry 50 ml
Durex sherry lubricating gel with cherry flavor is intended for sensitive skin and mucous membranes…

In stock
7.65 €
Lelo - Lubricating moisturizing gel 150ML
Although the gel contains aloe vera extracts, it is completely odorless and leaves no greasy stains…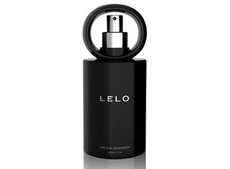 In stock
26.88 €