Product description
Unscented Pepino lubricating gel, is suitable for all types of erotic aids. The gel is colorless and does not leave greasy stains. The convenient dispenser contains 95 ml of lubricating gel.
Review
Průměrné hodnocení 90%. Hodnotilo zákazníků: 2. Zobrazujeme pouze hodnocení s vyplněným komentářem.

Tento lubrikant mi byl nabídnut s koupí návleku. Logická nabídka, kterou jsem s povděkem přijal. Je myslím dokonale funkční. Nemám ale moc s čím srovnávat. Má poměrně kvalitní dávkovač a pro mě příhodný tvar a velikost. Lze jím pevně vyplnit dutinu návleku a mít z něho solidní dildo. Možná by výrobce mohl k tomuto využití přihlédnout a přizpůsobit tvar, velikost/objem, pevnost... Upgrade návleku. :D Potom by i ta cena byla blíže mým představám.

Author: , 24.11.
Pro:
Myslim, že dobře plní svojí funkci.
Proti:
Poměrně rychle ztrácí svoje úžasné vlastnosti
Vysoká cena.

Funguje dobře i při malém množství

Author: Ověřený zákazník, 24.11.
Related products
Pepino personal strawberry lubricating gel
Pepino lubricating gel is suitable for all types of erotic aids. The gel is colorless and does not…

In stock
7.65 €
BIOglide 150 ml
All ingredients are made of natural substances that are dermacologically and allergically tested.…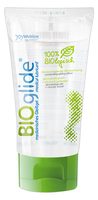 In stock
15.35 €
Eros Prolong 101 30ml
Penis preparation with a delaying effect. Instructions for use: Spray one or two doses of the glans…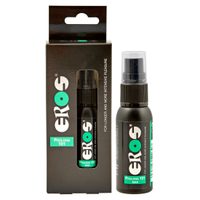 In stock
15.35 €