Product description
Uvidíte vzájemnou masturbaci, rychlovky, různé druhy pomůcek, jako jsou například kroužky na penis nebo vibrační tělísko na jazyk k orálnímu dráždění, "randění" dlouholetých partnerů a další.
Bonusy:
Není větší lásky, Důležité informace, Pohled do zákulisí a další
Délka: 87 min.
Review
There are currently no product reviews. Be the first.
Related products
Lesson 17 - Wet, wild and sinful sex
Sex in the bathtub, in an erotic chair, sexual power play with handcuffs and a twig, exotic oral…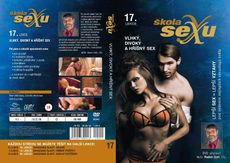 skladem
3.81 €
Lesson 15 - Erotic games
Discover the secrets of romance, seduction, intimacy and you will find the key to sexual pleasure…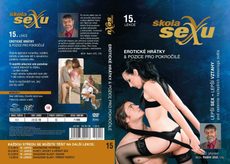 skladem
3.81 €
Lesson 23 - Sexual Fantasy
Once boredom starts creeping into your bedroom, it's time to do something about it. We assure you…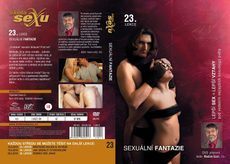 skladem
3.81 €