Product description
Do you know the power and pleasure of erotic dance? Every woman, regardless of age, figure or experience, can look like a goddess of love. Follow the instructions of a professional dancer and instructor, who in this lesson teaches women to express their own physicality, throw off barriers and dance for their partner not only spontaneously and confidently, but above all sexy. Try it too!
Bonuses:
Behind the scenes, There is no greater love, Important information
Length: 66 min.
Review
There are currently no product reviews. Be the first.
Related products
Lesson 23 - Sexual Fantasy
Once boredom starts creeping into your bedroom, it's time to do something about it. We assure you…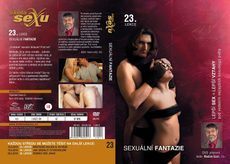 skladem
3.81 €
Lesson 12 - 32 ways to satisfy your partner
Love has an infinite number of forms, and in this lesson you will learn a little more about them…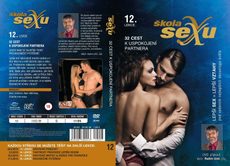 skladem
3.81 €
Škola sexu - 30 erotických filmů na DVD
The complete set of 30 sex school DVDs is the ideal set for your erotic moments on your TV. The DVD…