Product description
Fleshlight Girls Lola Reve Dorcel
Fleshlight Girls Lola Reve Dorcel s realistickým odlitým tvarem pysků a klitorisu podle herečky Lola Reve je z jemného materiálu, který umožní vniknout tak hluboko, jak jen chcete. Hloubka i roztažnost dostatečná jak pro menší, tak i pro vetší penisy. Fleshlight Girls Lola Reve Dorcel má vnitřní kanál Lotus. Díky unikátnímu designu uvnitř vložky dochází k věrnému dráždění. Regulace těsnosti vagíny se provádí ve spodní části regulací přisávaného vzduchu, který pak vyvolává větší či menší podtlak. Pro zachování jemného povrchu je dobré povrch ošetřovat original pudrem pro Fleshlight a Natur skin.
Nedoporučujeme používat silikonové lubrikační gely a oleje. Doporučujeme používat lubrikační gely na vodní bázi.
| | |
| --- | --- |
| Vibrace: | no |
| Materiál: | Nature skin |
| Délka: | 25 cm |
| Průměr max.: | 9 cm |
| Průměr: | 2 cm |
| Voděodolnost: | yes |
| Vlastnost materiálu: | Měkký na dotek |
Review
There are currently no product reviews. Be the first.
Related products
You2Toys One Night in Bangkok
The Bankok masturbator is a soft vagina for maximum pleasure. Made of leather-like material, very…

In stock
49.96 €
Tenga Flip Hole silver
Tenga Flip Hole is a perfect masturbator created for maximum pleasure. Beautiful design and quality…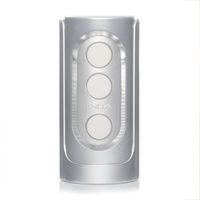 In stock
76.54 €
Svakom Hedy - Vanilla Love 6ks
Men's masturbator available in three variants. Package contains 6pcs - Vanilla Love ● Recommended…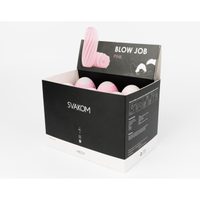 In stock
49.96 €