Product description
The luxury artificial vagina Fuck Me Silly is made of a pleasant real skin material that is similar to human skin. A real masturbator contains breasts, anal and vagina. The package contains a DVD and a sample of the lubricating gel. The masturbator weighs 5.5 kg and is made of fine TPR material.
Height: 260 mm
Width: 400 mm
Length: 640 mm
Instructions for use.
Review
There are currently no product reviews. Be the first.
Related products
ORION Kelly's
Kellys vagina is a non-vibrating vagina made of soft rubber by porn star Kelly. She has…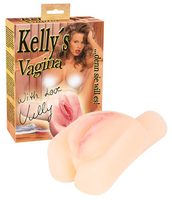 Discount -29%

In stock
19.19 €
You2Toys One Night in Bangkok
The Bankok masturbator is a soft vagina for maximum pleasure. Made of leather-like material, very…

In stock
49.96 €
You2Toys Mandy's Blow-Job
Masturbator Blowjob are a very pliable, shaped mouth with a protruding tongue. The encapsulated…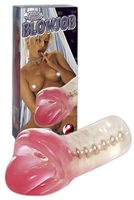 In stock
19.19 €