Product description
One of the best rated condoms on the market, from the German manufacturer Blausiegel. Transparent condoms made of natural latex with an extra thickness of 0.1 mm, wet, nominal width 52 mm, length 175 mm plus reservoir, electronically tested. They guarantee one of the highest protections against STD transmission between all condoms - in addition to sufficient thickness, they also prevent accidental sliding of the condom thanks to a narrow ring, which can also have a positive effect on erection lasts (but also slightly complicates condom placement). Due to its thickness and durability, this condom can also be used for anal intercourse.
Content: 9 pcs
Thickness: 0.1 mm
Nominal width: 52 mm
| | |
| --- | --- |
| Typ dráždění: | Zdravotní pomůcka |
Review
There are currently no product reviews. Be the first.
Related products
Sagami Original 0.02 12ks
A tear-off box similar to the one from chewing gum hides two luxurious, transparent Sagami condoms.…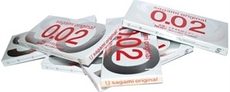 In stock
21.00 €
Durex London 100ks
Durex London are high-quality, transparent branded condoms that are durable and lubricated with…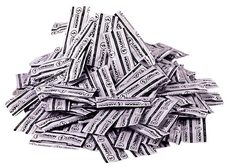 In stock
38.42 €
Kondomy Pepino - Jahoda
Pepino Jahoda jsou kondomy s jahodovou příchutí vyrobené z latexového materiálu. Celý povrch…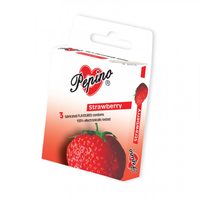 In stock
2.27 €