Product description
Pepino Pleasure are condoms made of natural latex material. The surface of the condoms is wrinkled with protrusions for greater irritation. Condoms are lubricated with a silicone-based lubricating gel and are 100% electronically tested. Width 53 mm.
The package contains 3 pcs of condoms.
Review
There are currently no product reviews. Be the first.
Related products
Durex Classic 3ks
Přírodní kondomy Durex Vám zaručí maximální ochranu před pohlavně přenosnými chorobami a také před…

In stock
3.04 €
Women's condom Pasante 1 pc.
Pasante is a condom designed for women. It is an effective method of contraception that protects…

In stock
5.73 €
Kondomy BLAUSIEGEL HT special 9 ks
One of the best rated condoms on the market, from the German manufacturer Blausiegel. Transparent…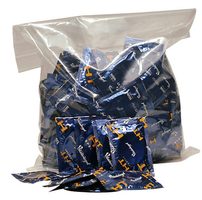 In stock
9.58 €